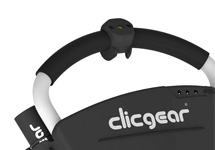 Umbrella Mount
Clicgear standard umbrella mount and hanger notch.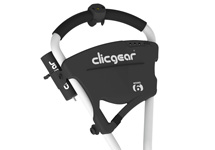 Full Feature Console
Full feature card console with accessory tabs, umbrella holder mount, towel clip and cup holder plus.
Adjustable Height Saddle Height
Quickly adjust the cart from junior bags to full size cart bags. Handle and upper saddle can also be removed for rental fleet control.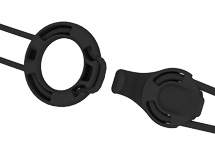 Easy Clip Bag Straps
The Model 6.0 uses our latest bag strap system to fit any size or style of bag.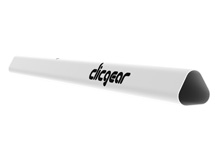 Oversize Tubing
Clicgear standard oversize aluminum tubing for long life and strength.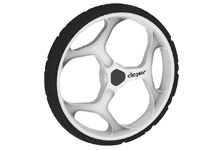 Giant 17" Wheel
Wheels that roll over just about anything providing one of the smoothest rides ever.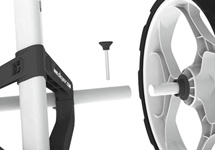 Locking Pin Assembly System
The Cart wheels and lower sub frame can be removed or assembled without tools in seconds using the locking pin system. Pins are all stainless steel